Michael F. Kanzer, Esq. Credentials: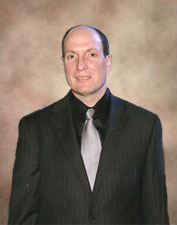 Graduated from Brooklyn Law School, June 1987
Admitted to Supreme Court of New York, Feb. 2, 1988
Admitted to United States District Court, Eastern District of New York, April 8, 1994
Admitted to the United District Court, Southern District of New York
Member, New York Bar Association
Michael F Kanzer, Esq. over the past 30 years has assisted over 5,000 clients with their various legal matters.
At Michael F. Kanzer & Associates, P.C., we want to make a positive difference in the lives of hard-working people and their families.
Serving the Brooklyn, Queens, Long Island, Staten Island NY, and surrounding areas in various Legal Services, including  Wills and Trusts, Probate Law,   Estate Planning Law,  Real Estate law ,Personal Injury Law and Divorce Law, for over 30 years, Michael F. Kanzer & Associates, P.C. is committed to ensuring you the smoothest,  and stress free  experience  possible.  We have the expertise, we have the experience, and we have the financial and legal know-how.
Call us today and put us to work for you. The consultation is free.